Invoice Maven
Hassle-free billing and account management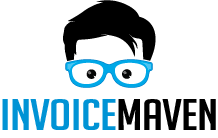 Invoice Maven
WeWork is pleased to introduce Invoice Maven, an innovative digital invoicing system that covers everything a freelance or small business needs for hassle-free billing and account management.
Invoice Maven replaces the tedious process of paper invoices with a simple, automatic and secure method of conducting business. You can produce a full range of accounting documents including invoices, receipts, work orders, expense logs and income and P&L reports- all from your desktop or mobile device. Easily send documents via email or WhatsApp to your customers as well as to your account manager.
Invoice Maven offers a host of other sophisticated, yet easy-to-use features including automatic reminders, inventory management, project management and logging of work hours.
Perk for Labs Members
Try Invoice Maven for FREE with a one month trial. If you like it (and we're pretty sure you will), you'll get a 50% discount for the first 4 months.
Spend less time dealing with billing and more time on growing your business with help from Invoice Maven.
Instructions
Sign up through the application link below:
https://app.invoice-maven.co.il/landingPage/r/wework_labs
---